KS1 enjoyed a fun filled day at Forest School with activities based on the book 'The Troll' by Julia Donaldson. The children had to cross the Troll's bridge, walk the plank, make a fishing rod and eat goat stew.
Keeping Cool at School
This week we had some fun with the water to try and cool down followed by a story in the shaded garden.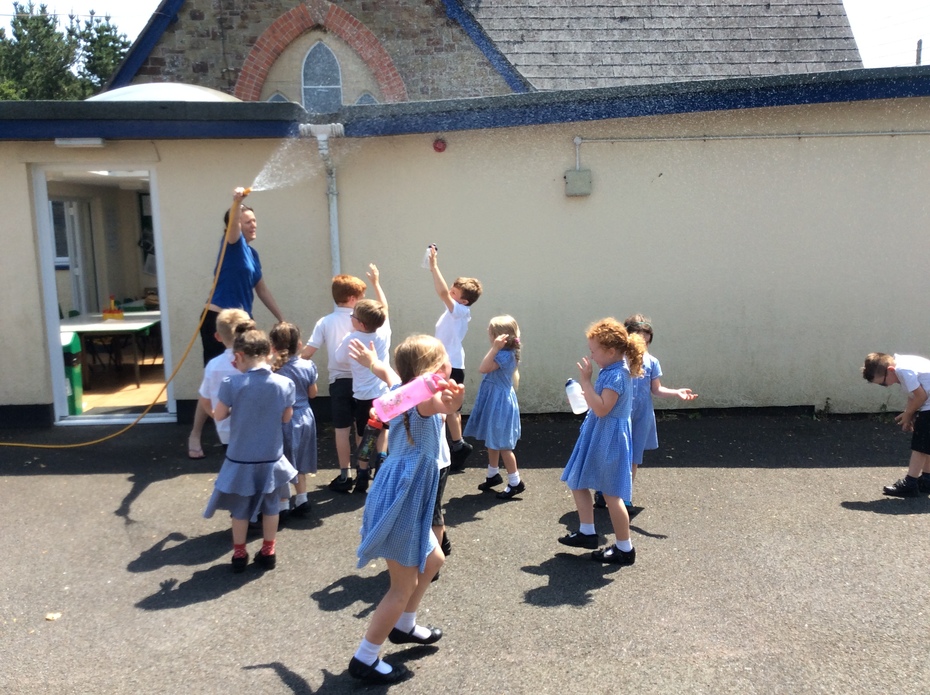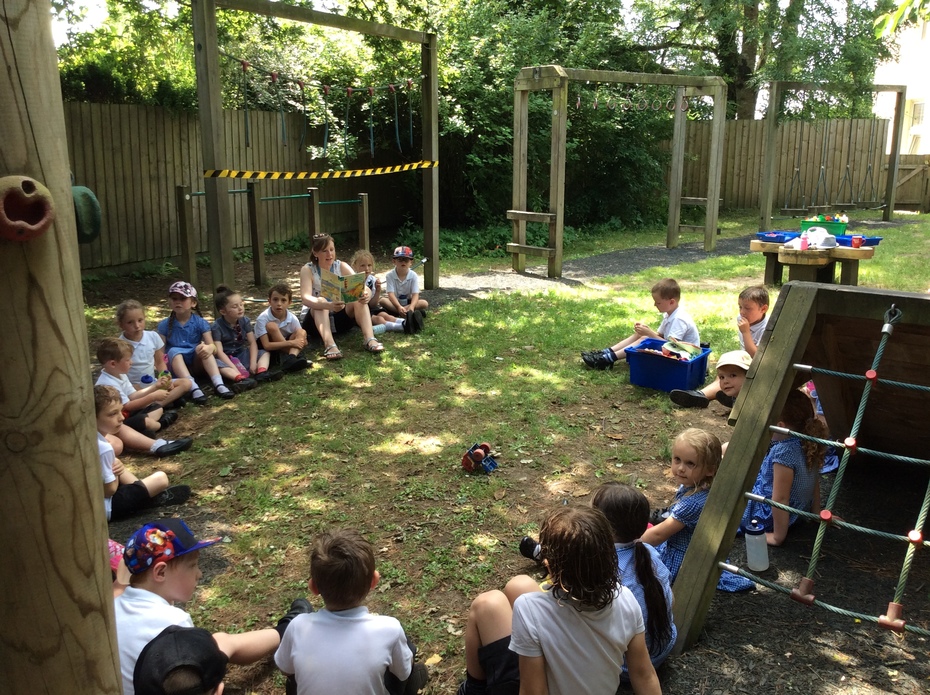 Pirate Day
Jets have had a wonderful time setting sail on their pirate adventures. We have mopped the deck, walked the plank, found buried treasure and started a very special log book all about our pirate adventures.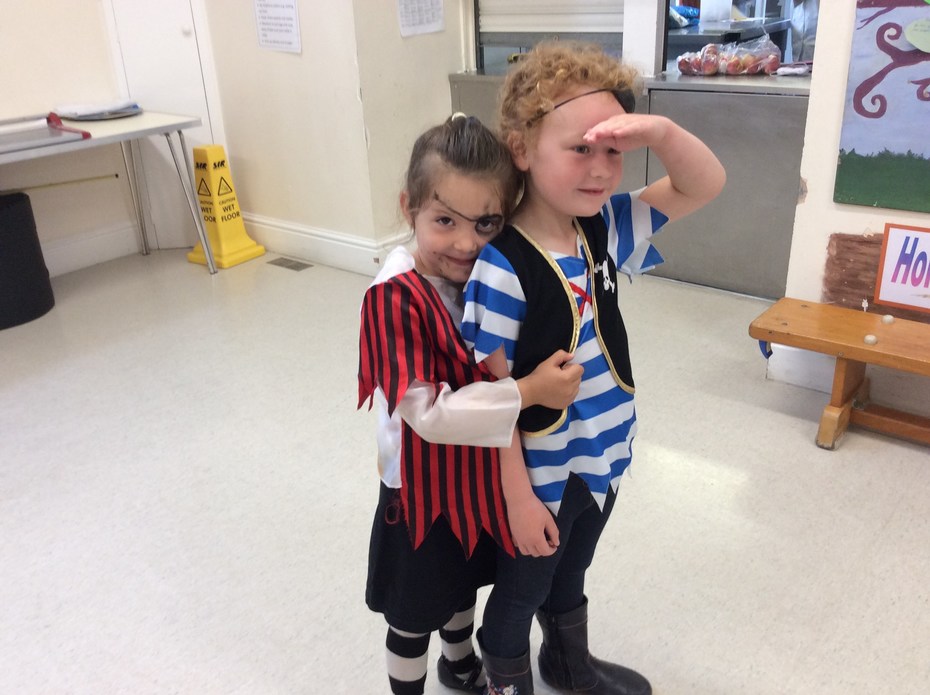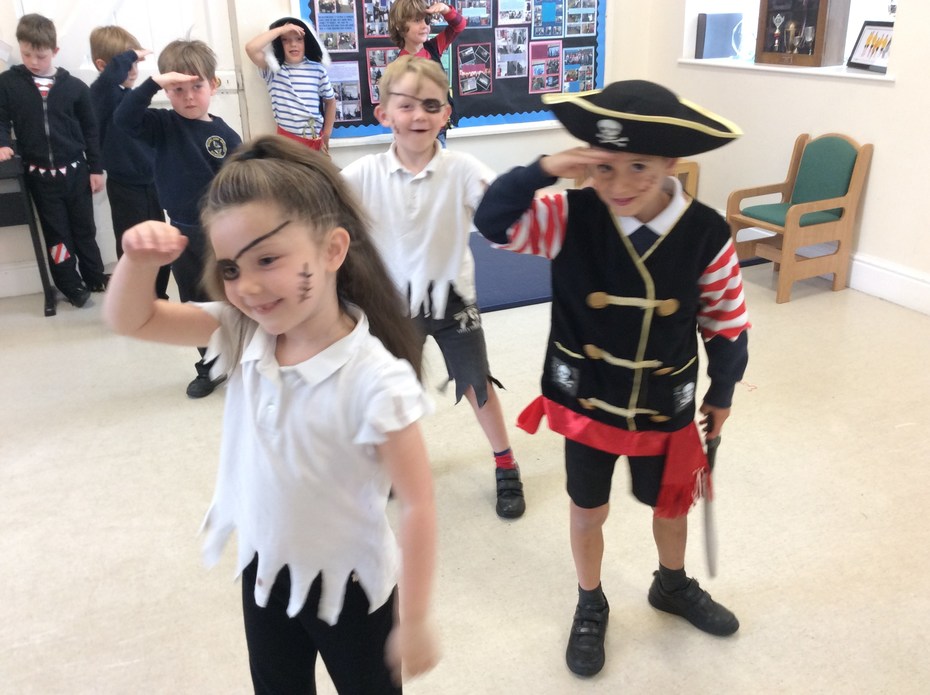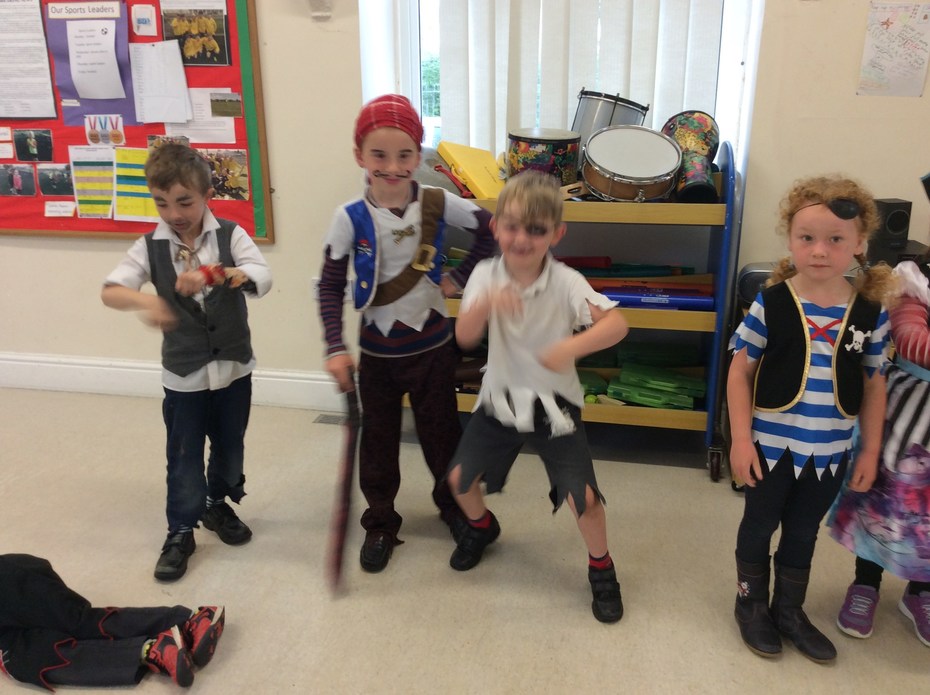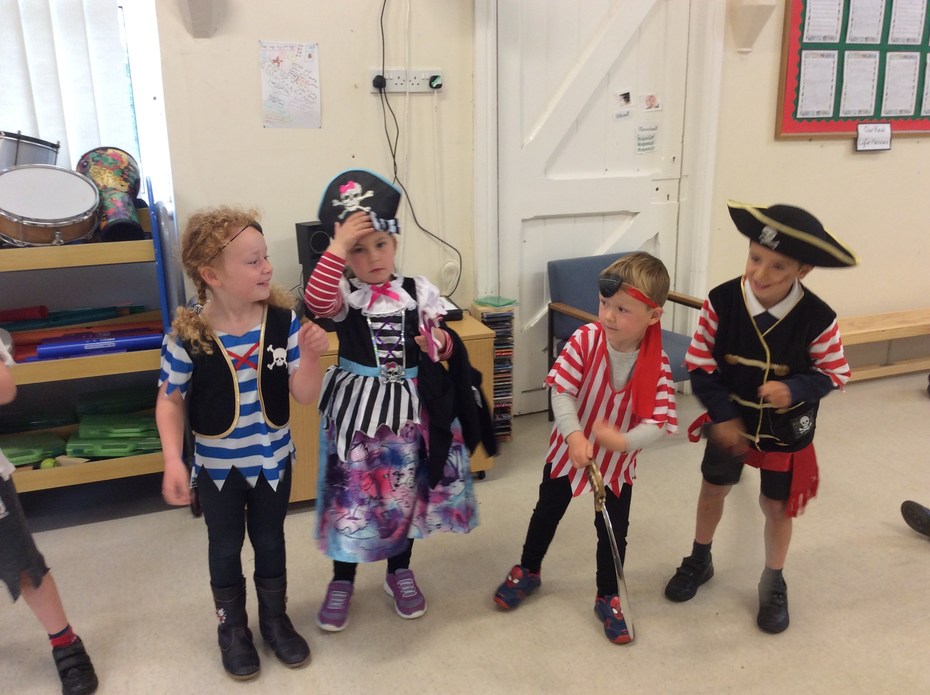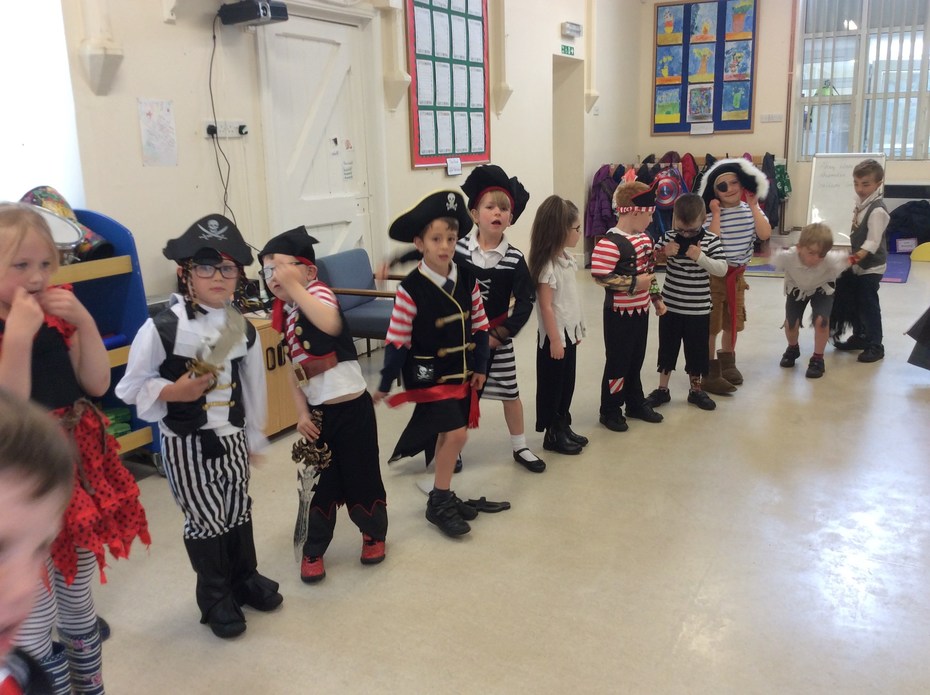 In Jets this term we are going to make an extra effort to improve spellings so please practise the words from our spelling list at home with your child weekly. Perhaps they could write/spell a word for you to guess on your back or 'air write' it. They could also use chalk outside or a water gun to sound out and spell new words. If you have a sand tray or an area of soil they could spell out words for you to guess by writing them with a stick or by using their fingers.
Our Multicultural week is heavily underway and we are finding out about Uganda and Africa. The children have been learning to play the African Drums and tried some foods grown in Africa. Miss Jago even tried on some African clothes as did the children. Photos to follow shortly! We have been studying Artefacts from Uganda and re-creating some of their crafts by weaving string to make placemats, making rainmakers and creating African jewellery and traditional headdresses. Next Thursday afternoon we have Chris Turner from Edukid visiting who is going to show us some video footage of our sponsor child Prisca and the work that is going on at Katega Primary School in Uganda. Please join us in our celebration assembly at the end of term where children will showcase their learning.
Welcome to Jets! Look who'll be joining our reading area on Thursday! Can you think of any names?